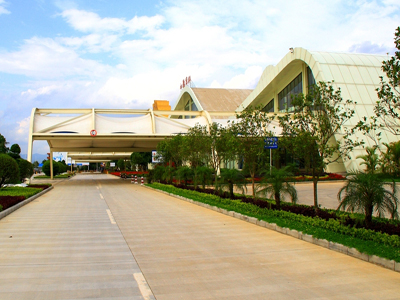 By Air
There is an airfield in Luxi City of Dehong Region. Local people call Luxi City Mangshi. Mangshi (or Fengping) Airfield is 6.5 kilometers away from the city proper of Mangshi. In Kunming there are 1-2 scheduled flights every day flying to and from Mangshi City. The 470 -kilometer flight from Kunming to Luxi will take you about 45 minutes and cost you 530 yuan at most. Tourists to Dehong Region will have to reach Luxi City first and then transfer to Wandin, Ruili, Yingjiang and so on.
Ticket-booking Tel: 0871-3135777
Ticket-booking Centers in Dehong Region:
Tuanjie Road No. 107, Luxi City (Tel: 0692-2121492)
Renming Road, Ruili City (Tel: 0692-4148275)
Edition HistoryEdit Bus
No. 320 National Highway stretches across Dehong Region till Ruili and Nongdao, connecting all the cities and counties of the Region.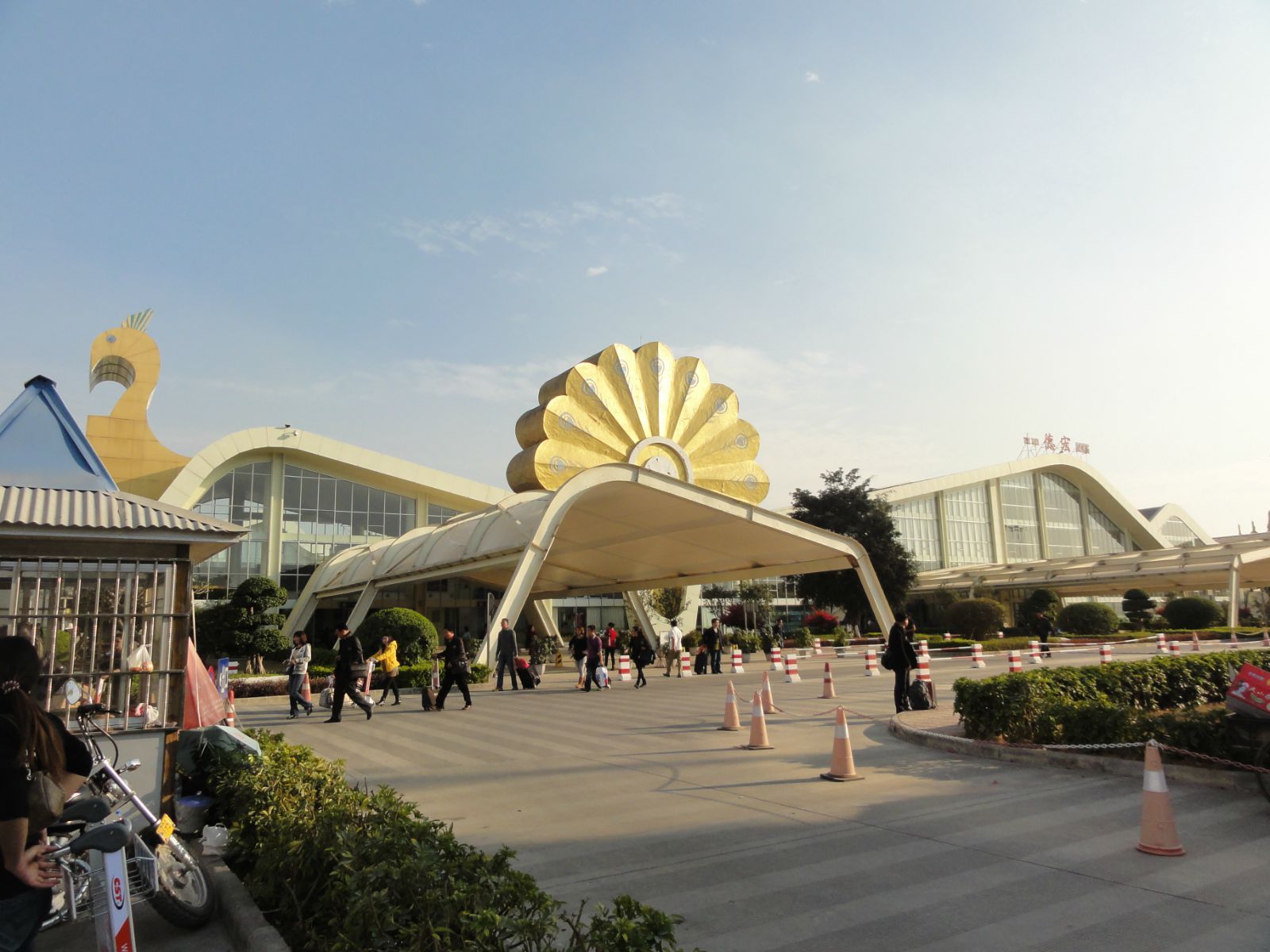 If you go by car, you will have to travel 733 kilometers from Kunming to Luxi and 827 kilometers from Kunming to Ruili. Sleeping buses and high speed buses set out from Kunming Long-distance Bus Station (0871-3544574) to Luxi and Ruili every day.
Kunming—Luxi
Sleeping buses:
Price for tickets: 155yuan/ person,Travel time: 14 hours
High speed buses:
Price for tickets: 180 yuan/ person,Travel time: 12 hours
Kunming—Ruili
Sleeping buses: Price for tickets: 178yuan/ person
High speed buses:Price for tickets: 198 yuan/ person
Dali Bus Station (0872-2125281) has also sleeping buses and ordinary buses to Luxi and Ruili. The 8-hour travel to Luxi will cost you 90 yuan, and the 10-hour travel to Ruili will cost you 100 yuan.
In addition, you can also take buses at Tengchong Bus Station(0875-5152363) to Ruili. The 230-kilometer travel will cost you 36.5 yuan and last for 5 to 6 hours. The buses will go via Yingjiang. Although the road is paved with stones and thus is bound to be bumpy, the landscape along the road is wonderful.
Long-distance buses:
You can take long-distance buses at the Bus Station of all the counties to go to and fro different counties and regions.
Mangshi Bus Station (Northern Station): 0692-2121437
Mangshi Bus Station (Southern Station): 0692-2114694
Ruili Bus Station: 0692-4141423
Yingjiang Bus Station: 0692-8180766
Edition HistoryEdit Local Transport
Taxi
Unless you want to go outside the county seat, all the taxies will charge you only 5 yuan in Luxi, Ruili and Yingjiang.
Minicars
Sometimes you need to take special minicars to get to those remote beauty spots, and you can find nameboards for the minicars in the county seat.
There are tens of minicars every day in Ruili to and fro the city proper and Jiegao Frontier Trade Economic Zone. The price for one ticket is 5 yuan. You can walk from Sino-Burma Frontier Trade Street to the city proper of Mujie.