Transportation in China: Traveling by bus, taxi & car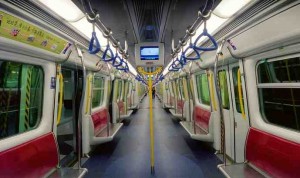 Public transportation is widely available and efficient in China. As city populations swell, more and more Chinese cities are investing in light-rail and underground metro systems. But outside of about a dozen major cities (including Beijing, Shanghai, Hong Kong, and Nanjing), you'll mostly be getting around by either city bus or taxi.
In some cities, you'll also see rickshaws and motorbike taxis waiting outside bus and train stations. But unless you're a good haggler (and have an idea of how much a fare should be), I'd avoid them since they're prone to overcharging.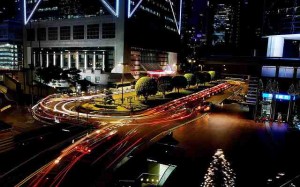 When traveling within cities, I prefer to take the train whenever possible. But if tickets are sold out or a place is inaccessible by train, your next best option is to travel by long-distance bus or car. The good news is that China has pumped considerable money into modernizing their road network in recent years. After traveling directly from India to China once, I has struck by how modern and clean China's airports, train stations, and roads were. The bad news is that much of the huge and rural country is still unpaved.


Long-distance buses: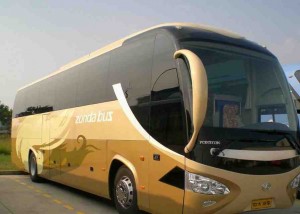 Compared to rail travel, long-distance buses in China are cheaper and more available. But the downsides are that they're not as comfortable, slower, and are more likely to break down compared to trains. Even worse, road travel is more dangerous. And your driver — who might be talking on his cell phone while passing cars like a Nascar driver on crystal meth — won't do much to boost your comfort level. And they're often noisy as well (e.g. constant horn-honking, Chinese DVDs blared at ungodly volumes).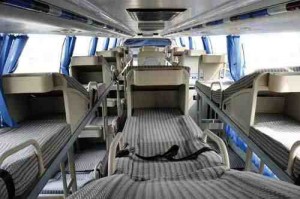 At least you won't need to book your bus ticket in advance — you can typically just show up at the ticket office since buses leave much more frequently (but book ahead during peak travel periods). In the sticks, you might not even find a ticket office but instead pay on board.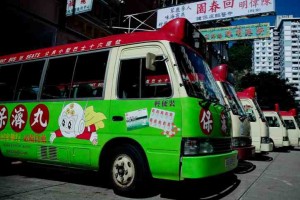 Similar to the different classes of trains, there are different types of bus services. These range from the cheapest, most crowded ones that stop frequently to express buses with reclining seats to overnight sleeper buses with cramped mini-bunks (I prefer the train when possible but sometimes these buses are the best option). These long-haul buses (often overnight) will sometimes have a toilet on the bus; they'll at least stop for a bathroom break about once every 3-4 hours. Random note: if you're wondering what they're yelling at you about when you get on, they're telling you to take your shoes off before getting in!
For shorter routes, you may find mini-buses, which seat about 20 people. But they can take a long time since they usually wait until it's completely full before leaving (to maximize their profits).


City buses: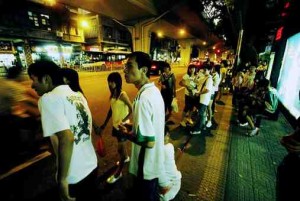 You'll typically find two classes of city buses in China: The cheaper "ordinary" (普通 = "poo-tohng") buses, and the express ( 快= "kwye") buses, which are more expensive but make fewer stops. Since bus stops are only in Chinese, figuring out which bus to take can be a challenge to say the least.
Pick up a city map, which will at least show the bus route numbers. Or better yet, look for an English bookstore to find a map in English. At a minimum, have your destination written in Chinese so you can point it out to locals while you flash the big, goofy grin used by foreigners around the world. And watch out for pickpockets.


Taxis: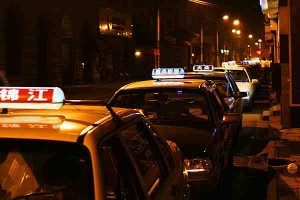 Compared to taxis in Western countries, taxis in China are relatively cheap. Again, make sure you write down your destination in Chinese since your chances of finding an English-speaking driver is slightly better than finding a Chinese-speaking driver in New York City (on a side note, Beijing has 5 times more taxis than NYC).
Though it varies from city to city, taxi rates are usually fixed for the first 3-5 kilometers, then somewhere around Y2-3 for each additional kilometer. Make sure they turn on their meter, otherwise get out immediately (See "Scams"). No need to tip either.
Another option is to hire a taxi for a half- or full-day. You'll need to negotiate exactly how much you're paying for a flat rate (for all passengers, not per-passenger!) and spell out where you want to go. As a very general guide, you might expect to pay about Y300-500 to hire a taxi for the day (as well as paying for your driver's lunch).


Driving in China?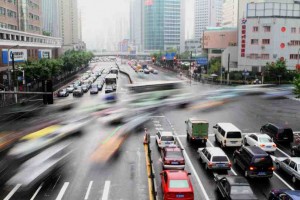 Renting a car in China makes about as much sense as drinking the water from the toilet (and probably as likely to kill you!). With the highest rate of vehicular deaths in the world—in addition to a lack of English signs — it doesn't make sense. Apparently the Chinese government agrees with me because it's actually forbidden for foreigners to drive across the country.
The only exceptions are that you can rent a car at the Beijing and Shanghai airports (to drive within the city limits). But you'll need an international drivers license. A far more sensible option is to hire a car with a driver. You're best bet is to go with Avis (avischina.com) or Hertz (hertz.com.cn). You can rent a car & driver through some hotels as well, but you'll pay more since they'll take a cut of the action.
You can also easily rent your own car in Hong Kong and Macau, but this is also not recommended since they're crowded and confusing cities (and also compact with good public transportation systems).