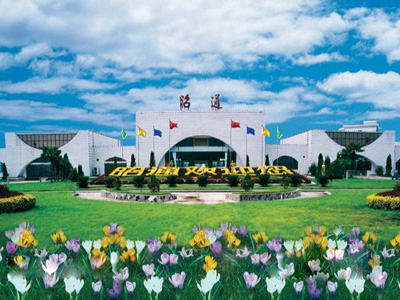 Zhaotong has a convenient transportation system. State Highway 213 runs through the prefecture-level city and extends to Kunming, the capital of Yunnan Province, Chengdu, the capital of Sichuan Province and Lanzhou, the capital of Gansu Province.

Using the Jinsha River waterway, 500 ton ships are able to sail directly to Chongqing and Shanghai. In addition, Zhaotong Airport, 10 km from the city's downtown, operates daily flights to Kunming.
Zhaotong Airport, located in east of Zhaotong Basin (south bank of the Jinsha River) and built in 1935, is named "civilization airport" in southwest China. With a land area of 1,959 mu (one mu is about 667 m2), 4C of flight zone grade and 2,400 m of runway, the airport can receive Boeing 737 and below. It has a tarmac area of 6,600 m2, 2 parking berths and an airport building area of 1,900 m2. Its flight city is Kunming.
Zhaotong Transportation:
Zhaotong Airport (ZAT), flight destination to the capital of Yunnan Kunming.
Train service to Kunming
Zhaotong is connected to the Chongqing-Kunming National Highway network.
China National Highway 213