Chengjiang's Special Local Products: Tonghai bean powder candy; sesame pieces; Huaning dried rice noodles; 'three treasures' on Mt. Yuanlao (beet, Citou Cai-a kind of potherb with thorns and Yangnai Cai (a kind of potherb with sheep-milk-like juice).
Fat meat rice noodle

When mentioning typical food in Yuxi, the residents in Chengjiang who have live in the 1930th and 1940th will all agree to give highly praise to the delicious taste. It is especially true to the Fat Meat Rice Noodle Restaurant operated by Zhou Pei and Zhou Can brothers, which is well known by the old and the young and has a good reputation all over the city.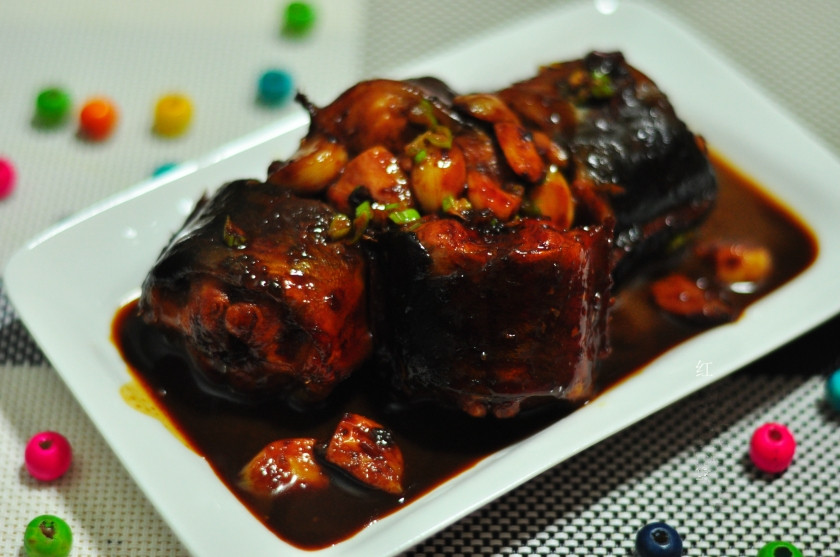 Stewed eel
The soup looks red and bright, and the fried pork skin add to the flavor. The dish has the faint mint scent and the leek add to the delicate flavor. Eels have tender and strong taste. It is not greasy thought oily. There are many other ways to cook eels, for example, the red oil eel rolls, stir-fried julienne eel, which all have spicy and delicious taste.
Chengjiang lotus root starch
It has little impurity. The color is pure white. It contains little water, and more Vitamin C and phosphorus disaccharides. The lotus root starch in Chengjiang is famous because most of the lotuses here do not have seedpods at top. As a result, the lotus root is stronger and fatter. It is more juicy and tender. The starch, which collect most of the nutrition, is high in quality. The nature of Chengjiang lotus root starch is quite mild and has a good effect for curing stomach and intestine disease. It is not only a healthy and nutritious food, but also can act as assistant medicine. It is a good present for the patients.