Yuxi (Chinese: 玉溪) is a prefecture-level city in the Yunnan province of the People's Republic of China. The administrative center of Yuxi is Hongta District(红塔区).Here you can buy all kind of local productions,such as Chengjiang lotus root starch,Huaning dried rice noodle,Tonghai folk silver ornaments,Yuanjiang aloe, Yuxi,Tonghai Silverwares,Yuxi.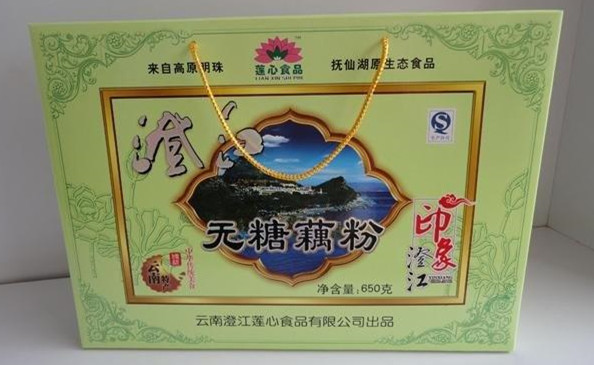 Chengjiang lotus root starch
The lotus root starch is pure in nature. After mixing it with water, it becomes as clear as the crystal. It tastes pure sweet, fragrant and tender, which lead you to endless aftertastes. As a result, it has won people's favor and a good reputation all over the province.
Huaning dried rice noodle
Choosing rice of high quality as raw material, the dried rice noodle is made after nine production processes. The noodle is white in color, and silk-like in nature. It is pliable and tasty, and can be stored for a long time. You can stew it, eat it in sauce when it is cold or fry it.
Tonghai folk silver ornaments
Tonghai has a history of making gold and silver ornaments for hundreds of year. There are more than 200 kinds of products, including silver button, hat ornament, belt ornament, tasteful bangle, San Si, head necklace, earring, necklace and girdle.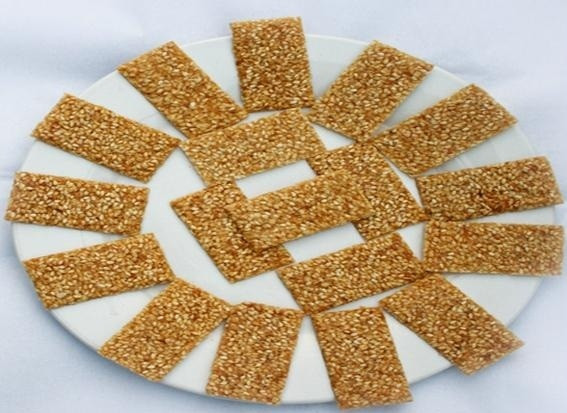 Sesame slices, Yuxi
The main ingredients are superior white sesame, white sugar of high quality, glucose, refined oil and so on. It is made by special technique. The characters include bright color, transparent nature while towards the light, thin and even slices, crisp and delicious taste and so on.
Yuanjiang aloe, Yuxi
Aloe is a kind of herbaceous perennial plant. It belongs to the lily family. The pulp of the leaf is delicious. The skin is as green as the jade. The content is as clear as the crystal, and the flower is as red as the flame. It has the effect of improving digest, freeing breathing, discharging poison, fighting against cancer, preventing diabetes, stimulating the menstrual flow, and improving body circulation and health condition, which result in the abundant sleep and body full of vigor. Besides, it is also a kind of ornamental plant. The shape is beautiful and the flower is colorful. It can be used to decorate courtyards, offices and rooms in order to beautify the environment and purify air.
Tonghai Silverwares,Yuxi
In 2006, Yunnan Tonghai Silver Products Co. Ltd won the award of "China's Time-honoured Brand"; and it was approved of its registered trademark "Peacock" (Kong Que).
The company stands out as one of its kind in China, and is the unique one among the first batch of 430 China's Time-honoured Brand firms, specialising in ethnic silver wares.
Huayao Dai Ethnic Embroideries in Xinping County,Yuxi
"Judge a man by the land he farms on, and the girl by the embroidery she makes," a local saying circulates among the Huayao Dai ethnic people in Xinping County, where most girls-at the age of six or seven-begin to learn how to stitch.
For Huayao Dai ladies, embroidering has become a way to pursue beauty, a way to perfect themselves and also a way to express what they most likely think romantic.
Dai ethnic communities of Gasa Town are such places where you can see young girls getting together here and there, devoting themselves to the years-old hereditary craft.