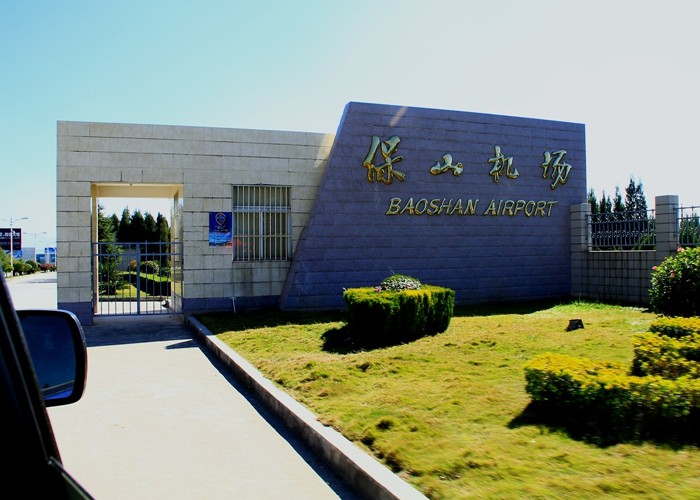 By Air
Baoshan Yunduan Airport is situated at the southern part of Baoshan and is 9 kilometers from the downtown of Longyang District, Baoshan City. It has one flight to Kunming per day with air routes totaling 362 kilometers. The ticket price for the 40 minutes trip. It costs 25-30 yuan to get to the airport from the city center by taxi.
Tele: (0875) 2120541
Address: No. 100 Youqu Road, Baoshan city
By Bus
National Highway 320 passes through the Baoshan city. Baoshan Bus Station operates bus lines to Gongshan, Ruili, Yuanxian, Xiakuan, Lijiang, Kunming, etc. The bus route between Baoshan and Kunming is 571 kilometers and 739 kilometers from Baoshan to Tengchong. Kunming Passenger Transport Bus Station operates bus line to Baoshan, the sleeper ticket price for seven hours trip is 120 yuan and 131.5 yuan for luxurious bus. There are two Passenger Transport Bus Stations in Baoshan, they are the South Passenger Transport Bus Station and the North Passenger Transport Bus Station. Here are both common and luxurious buses to Tengchong, the fare for the five-hour trip is 25-30 yuan.
Baoshan Passenger Transport Bus Station(the south): 0875-2224902
Tengchong Passenger Transport Bus Station: 0875-5152363
Tengyue Passenger Transport Bus Station: 0875-5165229
Tips
The road condition of Dali-Baoshan Road is not good and the road is usually overloaded.
Local Transport
City Traffic
Public bus
There are many bus lines covering almost every scenic spot in Baoshan and Tengchong.
Taxi
Taking a taxi is convenient. The fare for Santana is 3 yuan for the first three kilometers in Baoshan city while 5 yuan in Tengchong County (After 22:00, the flag-down-rate increases to 10 yuan).