Baoshan boasts a profound history. The Tangzigou Culture, with history of 7 to 8 thousand years, is considered one of the headstreams of Chinese culture. In addition, Baoshan is also famous for its revolutionary history. From 1942-1945, during the Dianxi Anti-Japanese War, the people of Baoshan fought against the Japanese to protect the southwestern gateway of China.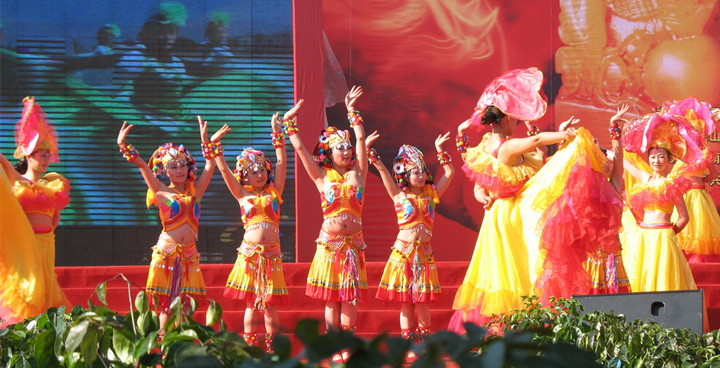 Baoshan is a multi-cultural prefecture-level city with many ethnic minority groups, including the Han, the Yi, the Miao, the Hui, and the Dai, among others. They live together harmoniously and retain their cultural legacy and life practices.
Tengchong County, a vital link on the ancient Southwestern Silk Route (Kunming -- Baoshan -- Tengchong -- Mangshi -- Ruili), is situated in the western part of Yunnan Province, Bordering on Burma in the northwest with a boundary line of 151 kilometres long. It is 750 kilometres away from the provincial seat Kunming and 160 kilometers westward from Baoshan. Its total area is 5,693 square kilometres and population was 490,000 people, consisting of more than 10 nationalities, such as the Hans, Dais, Lisus, Huis, Was and others.
Tucked away in southwestern Yunnan near the border with Myanmar/Burma, Baoshan refers both to the prefecture and the modest-sized city that governs it. Home to a key stretch of the Southern Silk Road during the 4th and 5th centuries, Baoshan is often overlooked by travelers on their way to the border town of Ruili or Tengchong. This is too bad, because Baoshan is not without its charms.
Though Baoshan's old Ming Dynasty-era city walls have been completely demolished, leaving a largely dreary half-modernized town behind, the scene is redeemed by the surrounding mountains, valleys and fields of sugar cane and rice. And once you get outside of Baoshan City, there's much of interest to see.
Most of Baoshan's 120,000-some inhabitants are ethnic minorities within China, including Burmese, Jingpo and Dai peoples, making for a fascinating cultural mix both in the city and srrounding countryside.