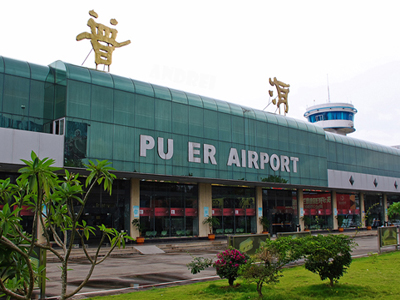 By Air

With the geographical distance of 570km, it takes people about forty minutes from the Simao city where the Simao regional administrative department located to the capital Kunming. The Simao airport, 2 km in east suburban of Simao, serves people with Boeing737 passenger plane for the whole day after some expansion which condenses the time to half an hour from Simao to Kunming over the air distance of 305 km.
The consultant number of the Simao airport: 0871-7113230.
Kind reminder
The air ticket, 390 Yuan RMB from Simao to Kunming, is available at any air ticket agency while the Simao Civil Air ticket office in the north corner of the Red Flag Square is quite convenient for the city residents.
By Bus
Simao is closely connected with neighboring places due to the national road line 213, line 214 and the provincial road as Line Jin-En, Line Mi-Ming and Line 0538 as well as the recently constructed Yuan-Mo freeway which lead Simao to Kunming in five hours. There are many roads in Simao to the neighboring foreign countries which promote the international business and communication. For example, the Jiangcheng No.7 boundary monument leads Simao to the Feng sha li province of Laos, Menglian port to Daceili, Burma and then to Thailand for 150km, together with several roads to the neighboring counties of Burma from Lancang and the west alliance county.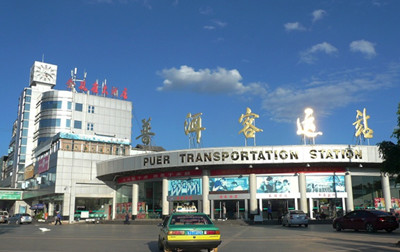 The Kunming-to-Bangkok free highway, an international road to South Asian countries from southeast China, stars from capital city Kunming and goes along Yuxi, Simao to the Mo han out band port of Xishuangbanna and then reaches the glorious Bangkok of Thailand through Laos, connecting with the free highway from Malaysia to Singapore. The international passenger free highway liner from Simao to Vietnam and Laos has been open.
Contact number of the Simao bus station: 0879-2122312
Kind reminder: Travelers can also buy the day-night sleeping ticket or day-night ordinary ticket at Pan Jia Bay long-distance bus station in Kunming with seventy-five Yuan and arrive Simao by bus within fourteen hours, along which the 233km free highway.
By Boat
The well-known "Danube of the East", rising from the Lancang River which called the Mekong River when flowing band out through Xishuangbanna, enters into the Pacific Ocean after flowing a long way through Burma, Laos, Thailand, Cambodia, Vietnam successively on the base of which a renew shipping line has open, leading Simao to Qing shen, Thailand passing Burma and Langbolambang in Laos.
Another international shipping line, called Li xian River, is also available.