Christianity is a minority in Yunnan province of China. The Shouters are present in the province. There are more than a million Protestants in the province. Yunnan has persecution of Christians. Fugong has a Christian majority. Nujiang has a notable Christian minority. Many of the A-Hmao andEastern Lipo are Christians. Yunnan has Hmong Churches and many Lisu Churches. Han Chinese are a minority among the Christians in the province.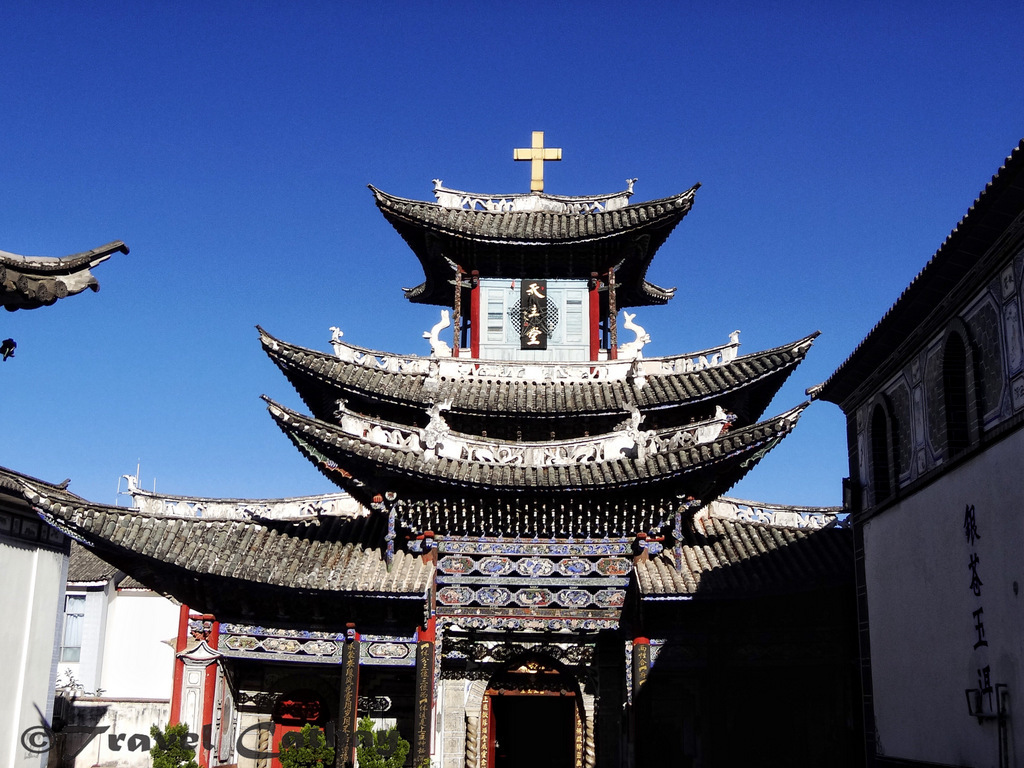 Church in Dali,Yunnan
The Roman Catholic Church, affiliated directly with the Vatican, has approximately 60,000 members in Yunnan. Membership is composed primarily of Yunnan's ethnic minority communities.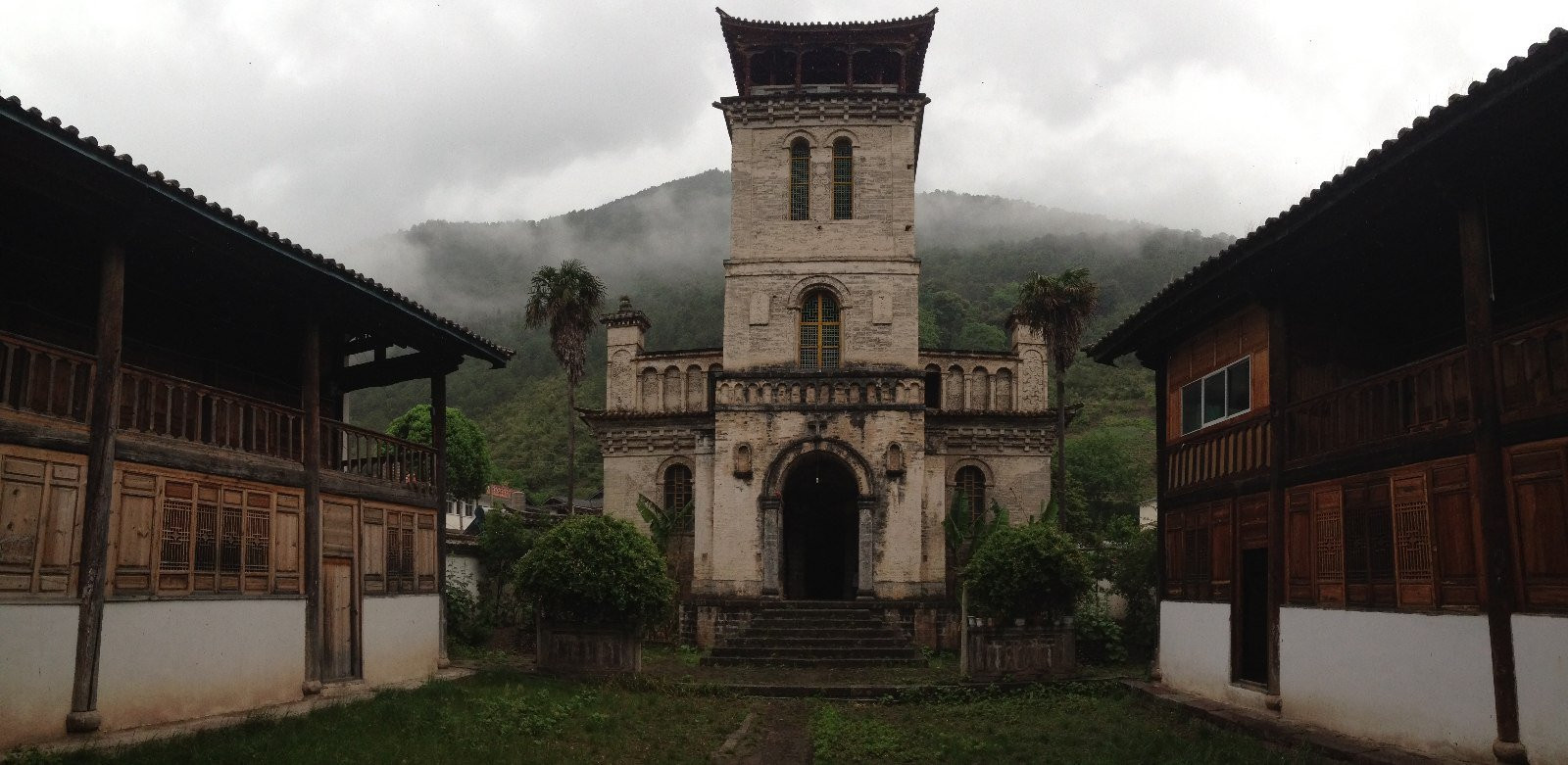 Cizhong church in Deqin,Yunnan
Cizhong Village is situated in the south of Deqin County, 80 km from the county seat. In Tibetan, "ci" means "village" and "zhong" means "big". The head of Cizhong village used to control six villages around thus the name "Cizhong". Cizhong Village is co-inhabited by ethnic groups such as Chinese Han, Tibetan and Naxi etc. With the altitude of less than 2,000 meters above the seal level, Cizhong Village exhibits mild weather conditions and is a rice-producer in Deqin, so it's dubbed as "place of abundance".
Located in the center of Cizhong Village, Cizhong Catholic Church was first constructed in 1909 and became the major church of Yunnan Parish after its completion. In 1987, it was listed as a key protected cultural relic site of Yunnan Province.
Nestled in mountains with lush vegetation, the church architecture complex is dotted with farmer houses thus leading to its combination with natural sceneries around. The church, as the center of the compact and grandiose architecture complex, is designed in masonry structure and appears Gothic style. It has a girdle-free stony staircase, 1.3 meters high; an arched and stony porch, 6 meters long and 3 meters wide; and a three-storeyed belfry, 20 meters high. When ascending to the belfry, one will be greeted by the seductive panoramic view of Cizhong Village.