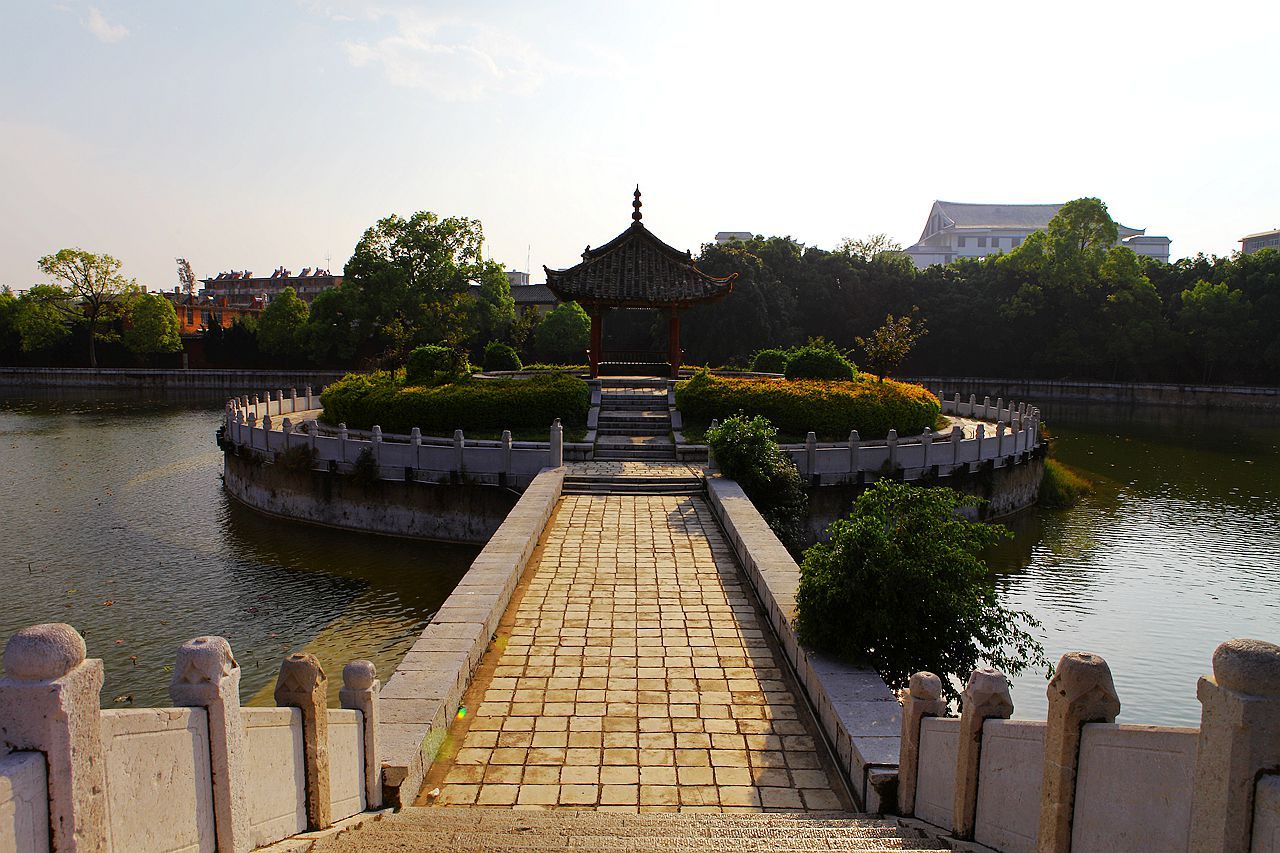 (Confucius Temple in Jianshui , Yunnan)
Confucianism had been regarded as an ethic-political system in ancient China. For more than thousand years it has moulded and shaped the civilization of China and exerted a profound influenced upon almost one fourth of the human race.
Confucianism has left us a rich literary heritage knows as the Four Books and Five Classics: The Great Learning, The Mean, Analects, and Mencius; Book of Change, Book of History, Book of Odes, Book of Rites and Spring and Autumn Annals. For six centuries these four texts became the elementary requirements of Chinese education in the feudal society and served as the basis of the civil service examination by which scholars were selected for official posts at various levels of the government.
The ethical principle of Confucianism is its discovery of the ultimate in the moral character of human relationships in which Confucius offered the solution for the ills and evils of his day. Confucius' central doctrine is that of the virtue of Ren. Ren is translated variously as goodness, benevolence, humanity, and human-heartedness. In short, Ren means affection and love.
---
Confucius is regarded as the "Great and Revered Teacher", a teacher for all generations. From the dawn of civilization to the Revolution of 1911, he has so deeply influenced the daily life and thought of the Chinese people that he is respected as the moulder of the Chinese mind and character. His thoughts and teaching are taken as the symbol of traditional Chinese culture.
What is our national spirit and national character? It can be summed up in eight words: loyalty and piety, affection and love, faithfulness and righteousness, peace and harmony, as pointed out by Dr. Sun Yat-sen.
---
Confucianism, a philosophy rather than a religion, was a series of codes for China's population to abide by. It was hoped that by following such a conduct of benevolence the population would harmoniously live together under the traditional Chinese system, a feudal system of altruistic despotism. The populace were expected to obey their seniors (hierarchical paternalism), to be selfless and strive for the common good. Temperance was placed as a primary virtue. The emperor and those in positions of power were also expected to follow the Confucian Principles of Government, thereby lessening the Emperor's claim to his divine right. Confucius suggested that the governors should "rule the people with love and train people to learn good manners". Confucious dreamed that by so doing, the country would be as strong as his ideal, the Western Zhou Dynasty when "all orders were issued by the emperor".