Yuncao Red Wine
The wine is lucid. It looks like a ruby in colour and luster.It has the special scent of grape.It isn't too sweet or sour. It has a little astringent taste. The wine has good body. It has the typical style of the sweet red wine.
Purple Pottery
Its surface is glossy. It smacks of antiquity. It has properties of being acid-base-resistant, lead-free and ainnocuous. It can be used to decorate the house and has practical application in our daily life.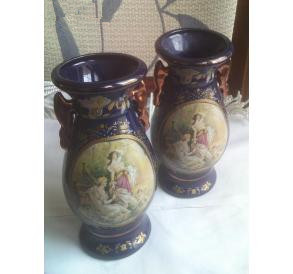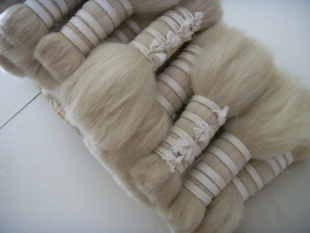 Hani Clothing
The Hani people prefer clothing made of home-spun dark blue cloth. Children before 7 years old have no sexual divisions in their clothing.
The grown men often wear short jacket buttoned down on the front and long trousers. They like to wrap their head with black or white cloth turbans. Old people often wear skullcap.
The costumes of the Hani women show diversity among different clans. Women in most areas wear collarless short blouses with buttons on the right side and long trousers. Women in Xishuangbanna and the Lancang area wear jackets buttoned on the right side, short skirts, leggings and caps decorated with silver ornaments. Women from Baihong branch in Mojiang area wear a short and tight jacket, tube shaped or long pleated skirts, embroidered waist belts and girdles. The Hani women of the Yeche branch wear white pointed caps and short sleeved, collarless jackets opening at the front without buttons. They always tightened their jacket with a colorful waistband.
Young women like to wear earrings, silver rings and necklaces. Married and unmarried women wear different hairstyles.